MISAWA EVENTS
25 Nov - 4 Dec 2016
---
Some organizations have not released their December schedules yet.
I will post those activities when I receive them.
Be sure to check out our
recurring events list
for ongoing activities.
---
FRIDAY, 25 Nov
THE CLUBS

Lunch Buffet, 11am - 1pm.
Dinner Special, Surf and Turf Buffet, 5-8pm.
Bar Bingo, Sports bar and the Kampai Lounge, 5-7pm.
Latin Night, 1st Fridays, 9pm, Faultline.
Top 40 Night, 2nd Fridays, 9pm, Faultline.
Old School Night, 3rd Fridays, 9pm, Faultline.
Electro Night, 4th Fridays, 9pm, Faultline.

WALMSLEY BOWLING CENTER

Laser Storm, 9pm - midnight, strobe bowling, music and lasers.

FAMILY ADVOCACY

Parenting Class (123 Magic), and 17 May, noon - 2pm, Bldg 97, 226-2123.

Misawa ITT

Sign up begins for the 26 - 29 May Tokyo Big city Getaway. Stop by the Misawa ITT office at Outdoor Rec or give them a call at 226-3555.

-->
AIRMAN & FAMILY READINESS CENTER
HIMBERG POOL

Family Fun Night each Friday from 6y - 8pm.

MOVIES AT THE MOKUTEKI

Star Trek: Beyond, PG13, 6pm.
Hell or High Water, R, 9pm.
SATURDAY, 26 Nov
THE CLUBS

Super Saturday Buffet, 5-8pm.
Bar Bingo, Sports bar and the Kampai Lounge, 5-7pm.
Mixed Night in the Faultline, 9pm.
Pre Game night, variety of games. Use the club's or bring your own, 50pm.

YOUTH CENTER

Costume Parade and Party, 1-3pm at the Weasle's Den.

TEEN CENTER

Volunteer Opportunity, Costume Parade and Party at, 10am - 1pm.

COMMUNITY CENTER

Wargamming Club, 2nd and 4th Saturdays, 11am - 8pm.

WALMSLEY BOWLING CENTER

Laser Storm, 9pm - midnight, strobe bowling, music and lasers.

GOSSER GOLF COURSE

Base Championship and Sunday, tee times from 6:30am.

ARTS AND CRAFTS CENTER

Wood Safety, 9 - 10am.
Bonsai, and 19 Dec, 10am - noon, $44 for a year.
Photography Class, 7am - noon.

OUTDOOR RECREATION

Sign up at Outdoor Rec, Hanger 973 for these activities (unless otherwise noted).
MOVIES AT THE MOKUTEKI

Kubo and the two Srings, PG, 3pm.
The Infiltrator, R, 6pm.




SUNDAY, 27 Nov.

Aug

THE CLUBS

Sunday Breakfast Buffet, 10am - 1pm.
Banzai Bingo in the Mutsu Ballroom, each Sunday, sales at 1, games at 2pm.

WALMSLEY BOWLING CENTER

Sunday Family Day, $1 shoes and $1 per game, also some food specials, 11am - 4pm.

MOVIES AT THE MOKUTEKI

Pete's Dragon, PG, 3pm.
Jason Bourne, PG13, 6pm.




MONDAY, 28 Nov

THE CLUBS

Bar Bingo, Sports Bar and the Kampai Lounge, 5-7pm.
Lunch Buffet, 11am - 1pm.
Texas Hold'em, 6pm.
The Clubs are closed on the first Monday of the month for maintenance.

YOUTH CENTER

Power Hour, 3pm.
Reading makes Cents, 4-5pm.

TEEN CENTER

Power Hour, 2:15 - 3:30pm.
Keystone Leadership/Teen Council, 3-4pm.

WALMSLEY BOWLING CENTER

Lunchtime Bowling Special, Mon - Fri, 11am - 2pm. Eat lunch and get 50 cent games and shoe rental.

AIRMAN & FAMILY READINESS CENTER

VA Rep appointments, 9am - 4pm.




TUESDAY, 29 Nov

THE CLUBS

Mexican Lunch Buffet, 11am - 1pm.
Dinner Special, Make your own Pizza, 5-8pm.
Bar Bingo, Sports bar and the Kampai Lounge, 5-7pm.
.

Domino Night, each Tuesday, sign up 5:30, start at 6.

YOUTH CENTER

Family Pot Luck, 3 - 8pm.
Power Hour, 3pm
Torch Club/Youth Council, 4-5pm.
Cultural Crafts, 5-6pm.
Latchkey Training, 4-5pm.

TEEN CENTER

Power Hour, 2:15-3:30pm
STEM Club, 3-4pm.
Bowling & Pizza, 5 -7 pm.

BASE LIBRARY

Story Time, Every Tuesday, kids 2 - 5 yrs, 10:30 - 11am.

ARTS AND CRAFTS CENTER

Free Frame Class, Frame Shop, 10:30am - 12:30pm.

WALMSLEY BOWLING CENTER

Red Pin Tuesday, Strike with red pin as the head pin and win a free game. $1 games, $1 shoes.

AIRMAN & FAMILY READINESS CENTER

VA Reg appointments, 9am - 4pm.
Reintegration Brief, 9 - 10am.
Career Technical Track, 8:30am - 4:30pm.
Survival Japanese, 12 - 12:45pm.
Kimono Holiday Photo Shoot, 1 - 7:30pm. Call for more info.




WEDNESDAY, 30 Nov

THE CLUBS

American Lunch Buffet, 11am - 1pm.
Dinner Special, Mongolian BBQ, 5-8pm.
Texas Hold'em, Each Monday and Wednesday in the Sports bar, sign up at 5, play at 6pm.

YOUTH CENTER

Power Hour, 3pm.
Masters of Disaster, 3-4pm.
SMART Kids, 4-6pm.

TEEN CENTER

Power Hour, 1:15 - 2:30pm.
Smart Teens Club, 5-6pm.
Potter Fitness Center, 3-5pm.

EDUCATION CENTER

Commissioning Briefing, Last Wed of each month, 1pm, Bldg 653, Rm 219A.

ARTS AND CRAFTS CENTER

Mighty Tots, every Thur, 10:30 - 11:30pm, $5.

WALMSLEY BOWLING CENTER.3

Pins and Pizza, Every Wednesday. One game, shoe rental ad 14" pizza and soda for up to 4 people, for $25.

AIRMAN & FAMILY READINESS CENTER

Right Start, 7:30am - 4:30pm.
VA Rep appointments, 9am - 4pm.
Survival Japanese, 5 - 5:45pm.




THURSDAY, 1 Dec

THE CLUBS

Thanksgiving Lunch Buffet
All Request Thursday, Sports Bar, 7pm.
Dinner, Italian Buffet, 5-8pm.
Trivia Night, Sports Bar, sign up at 6, starts at 6:30pm.

YOUTH CENTER

Power Hour, 3-4pm.
ImageMakers, 4pm-4:30pm.
Home Economics, 4:30-5pm.

TEEN CENTER

Power Hour, 2:15 - 3:30pm.
Arts and Crafts Club, 5 - 6pm.

COMMUNITY CENTER

Chess Rendezvous, every Thursday at 6pm.

EDUCATION CENTER

Military Tuition Assistance Briefing, 1:30pm, Bldg 653, Rm 219A.

WALMSLEY BOWLING CENTER

Thursday Dollar Days, $1 games, show rental and selected grill items.

AIRMAN & FAMILY READINESS CENTER




FRIDAY, 2 Dec

THE CLUBS

Lunch Buffet, 11am - 1pm.
Dinner Special, Surf and Turf Buffet, 5-8pm.
Bar Bingo, Sports bar and the Kampai Lounge, 5-7pm.
Latin Night, 1st Fridays, 9pm, Faultline.
Top 40 Night, 2nd Fridays, 9pm, Faultline.
Old School Night, 3rd Fridays, 9pm, Faultline.
Electro Night, 4th Fridays, 9pm, Faultline.

YOUTH CENTER

Parents Night Out, 7:30 = 10:30pm.
Passport to Manhood lock-in.
Triple Play, 3-4pm.
Karaoke, 4:30-5pm.

TEEN CENTER

Power Hour, 2:15 - 3:30pm.
Healthy Habits, 4-5pm.

ARTS AND CRAFTS CENTER

No activities today
AIRMAN & FAMILY READINESS CENTER
HIMBERG POOL

Family Fun Night each Friday from 6y - 8pm.

MOVIES AT THE MOKUTEKI

Star Trek: Beyond, PG13, 6pm.
Hell or High Water, R, 9pm.

BASE THEATER

No Showing - Theater closed until further notice

-->




SATURDAY, 3 Dec

THE CLUBS

Super Saturday Buffet, 5-8pm.
Bar Bingo, Sports bar and the Kampai Lounge, 5-7pm.
Mixed Night in the Faultline, 9pm.
Pre Game night, variety of games. Use the club's or bring your own, 50pm.

YOUTH CENTER

Costume Parade and Party, 1-3pm at the Weasle's Den.

TEEN CENTER

Volunteer Opportunity, Costume Parade and Party at, 10am - 1pm.

COMMUNITY CENTER

Wargamming Club, 2nd and 4th Saturdays, 11am - 8pm.

WALMSLEY BOWLING CENTER

Laser Storm, 9pm - midnight, strobe bowling, music and lasers.

GOSSER GOLF COURSE

Base Championship and Sunday, tee times from 6:30am.

ARTS AND CRAFTS CENTER

Wood Safety, 9 - 10am.
Bonsai, and 19 Dec, 10am - noon, $44 for a year.
Photography Class, 7am - noon.

OUTDOOR RECREATION

Sign up at Outdoor Rec, Hanger 973 for these activities (unless otherwise noted).
MOVIES AT THE MOKUTEKI

Kubo and the two Srings, PG, 3pm.
The Infiltrator, R, 6pm.




SUNDAY, 4 Dec.

Aug

THE CLUBS

Sunday Breakfast Buffet, 10am - 1pm.
Banzai Bingo in the Mutsu Ballroom, each Sunday, sales at 1, games at 2pm.
International Motor Show, Club Parking Lot, 10am - 3pm.

WALMSLEY BOWLING CENTER

Sunday Family Day, $1 shoes and $1 per game, also some food specials, 11am - 4pm.

MOVIES AT THE MOKUTEKI

Pete's Dragon, PG, 3pm.
Jason Bourne, PG13, 6pm.

BASE THEATER

No Showing - Theater closed until further notice




Air Force Aid Society- 226-4418
AFRC - 226-4735 (resv req)
AMC Terminal - 226-2370
American Red Cross - 226-3016
Antiques & Crafts Store - 226-2040
Arts & Crafts Center - 226-4452
Auto Skills Center - 226-4654
Base Chapel - 226-4630
Base Pool - 226-9378
Base Theater - 226-3008
Bowling Center - 616-3998
BX Office - 226-7410
Cafe Mokuteki, - 616-3688
Child Develop Center-226-4666
Club Mutsu - 616-1891
Club Tohoku - 616-1889/1890/

Sponsoring a newcomer? Please tell them about us.

Send comments or suggestions to the Webmaster

Back to MisawaJapan.com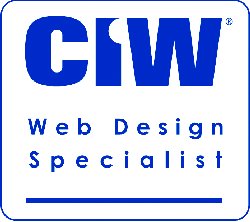 All Rights Reserved
Disclaimer
|
Donate
Commissary - 226-3823
Education Center - 226-3904
Family Advocacy -226-2123
Golf Course - 226-9738
High School Sports - 226-4467
Community Center -226-4128
Fitness Center - 226-3982
HAWC - 226-6653
Library - 226-3068
Outdoor Rec - 226-9378
Pass and ID - 226-3995 Skills Develop Ctr-226 4452
Teen Center - 226-9984
Tickets & Tours (ITT) - 226-3555.
Youth Center - 226-3220
Vet Clinic - 226-4502